Graffiti on the projected site for a "Google Campus" in Kreuzberg, Umspannwerk (some weeks ago)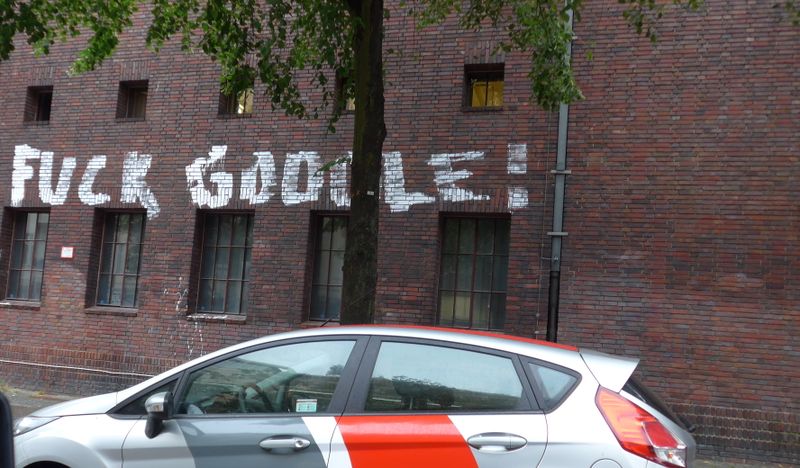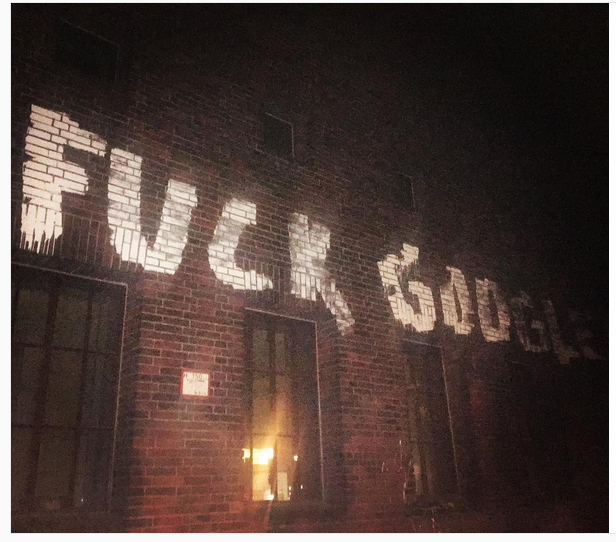 A few photos of the Dec. 18 action in front of Umspannwerk, the selected site for a "Google campus".
Photos taken and generously shared by Lause 10 / Umbruch Bildarchiv e.V.
Thanks to Bizim Kiez, GloReiche Nachbarschaft, Lause Bleibt, Vernetzungs-AG for organizing!
Seen this piece stuck *on* the projected site for "Google campus". 10 points!
Join a gathering/information/protest/projections (with mulled wine) in front of the building on Monday 18th, 18:00.
In front of the site chosen for the projected "Google campus"
in front of Umspannwerk Kreuzberg